Apr
23
Tue
Shared Online Concert: Sooj and Leslie Hudson!

@ Sooj's Concert Window Channel
Apr 23 @ 8:00 pm – 10:00 pm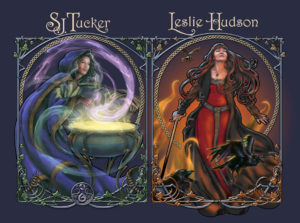 Join us on Earth Day as two tour-sisters reunite for one show only to reminisce and rekindle. We are ridiculously excited to do this and to share our fun with all of you, wherever you may be. You don't want to miss it! Set your own price and watch from the screen of your choice, ham it up with us in the chat, and enjoy! Shared and separate tip rewards will be on offer, featuring music and goodies from both Leslie and Sooj. Music starts at 8pm and runs until 10pm Central.
Leslie Hudson, who first shared shows with Sooj in 2017, is what happens when Tori Amos and Loreena McKennitt swap set lists, and folktales become character studies of the female psyche. A powerhouse vocalist with piano in tow, this endlessly touring musician is wending her way from the west coast home to ON playing songs that illustrate the Inner Circle of the mind, aspects to which we give voice. With inspiration drawn from life, history, myth and pop culture, this award-winning songwriter cuts deep to the marrow of story and sings it to the surface. Raw passion, arresting performance, music that matters.
More dates on her PSYCHE TOUR: http://lesliehudson.com
May
14
Tue
Lawton, OK: Springtime Solo Show!

@ UU Church of Lawton
May 14 @ 7:30 pm – 8:30 pm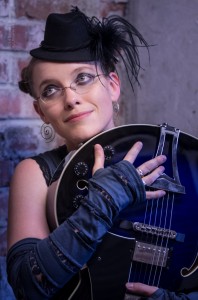 Sooj's May Mini Tour brings her back to Lawton for a joyful Tuesday night set! Don't miss it! All are welcome! Special thanks to Paul & Christi for helping us set this up! Doors open at 7pm and music starts at 7:30. Suggested for ages 8 and up.
S. J. Tucker is the voice of lore at the campfire and the sharp laughter of modern myth. With deft guitar, skillful hand drums, and a siren's compelling multilayered vocals, she wields an award-winning body of original music known for changing lives and healing wounded hearts, and her performances run the gamut from silly to sacred and back again. Whether you found her through solid crowd favorites like Firebirds Child and Cheshire Kitten, or you're just encountering her spunky, healing spirit live on stage for the first time this year, S. J. (Sooj to fans and friends) has a song for you. Tucker is a fixture at festivals and in playlists worldwide, and she recently composed songs for the Strowlers series, now streaming on Amazon Video & The Fantasy Network.
May
16
Thu
Black Forest, CO: Sooj Performs at the 2019 Beltania Festival

@ La Foret Retreat Center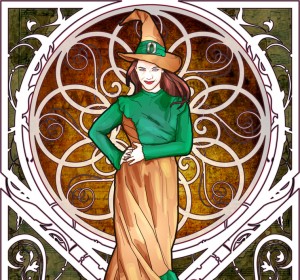 Beltania is a retreat, camping festival, and music fest. It is geared towards those who practice an Earth-honoring religious or spiritual path. We welcome all who wish to express their support of religious diversity, freedom of expression, and worldwide peace and harmony. Let's create community, celebration, and deep spiritual connection with each other, with the Earth, and with the Divine as we each desire. Sooj will give a concert on Saturday afternoon at the festival, with workshops TBA. More info here.