Mar
16
Fri
Minneapolis: Paganicon

@ Doubletree Park Place
Sooj kicks off her 2018 touring activity by kicking off Paganicon! Join Sooj and other amazing witchy presenters for a magickal Twin Cities weekend, starting with the opening concert at 8pm on Friday, March 16th. Other speakers and performers include Ivo Dominguez, Jr., Nathaniel Johnstone and Tempest, Diana Paxson, and more. Get all the info at the event's website!
Paganicon is a Pagan conference offering workshops, panels, discussions, social space, music, a ball, vendors, and much more. Paganicon is organized by Twin Cities Pagan Pride and a host of volunteers to provide an educational and social venue for Pagans, Wiccans, Heathens, Druids and people of other folk, craft, indigenous or magickal traditions. Discover programming items that challenge you to think in new ways, make new connections, and renew or inspire your religious and spiritual life. Come and get your mystic on!
Jul
27
Fri
Pittsburgh: Sooj performs at Confluence Literary Conference

@ Sheraton Pittsburgh Airport Hotel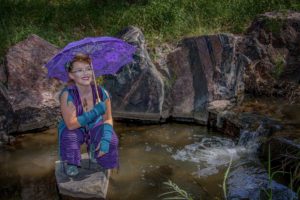 Join Sooj, author Catherynne M. Valente, Renaissance woman Judi Miller, and more for a weekend of celebrating all that inspires us! More info here.
Located at the birthplace of the Ohio River, Confluence is Pittsburgh's longest-running literary conference with a strong focus on science fiction, fantasy and horror. Award-winning authors, editors, artists and song-writers gather for three full days, holding panel discussions, concerts and talks that will broaden and deepen your appreciation of your favorite genres. Welcoming and personal, Confluence gives the attendees a unique opportunity to meet and chat with the writers and artists who create the SF/F/H culture today, and are shaping the movement of science fiction and fantasy in the future.