May
11
Thu
Cosby, TN: Sooj's Internal Alchemy workshop & mini-concert at May Moon Magick 2017

@ Cerren Ered & Dragonshire Campgrounds
May Moon Magick 2017: Weaving the Web
Musical headliners this year are Leo Starwind and the incomparable Spiral Rhythm! Sooj & her husband Ryan will each teach a workshop this year. Times TBA. Stay tuned!
Come to The Valley of the Dragons as we celebrate May Moon Magick in Beautiful East Tennessee , under the shadow of the Great Smokey Mountains, we gather to Celebrate the Coming of Summer, as we mark the Turning of the Wheel, we invite you to come join us for four days and nights of Joyful communion with The Forces of Nature and The Power of Community, to Play in the Wood, Walk the Sacred Paths, Drum by the Fire, Reach for the Moon, Dance in the May…
The Theme for this year's May Moon Magick is Weaving the Web. We will focus on How We Are Connected and How We Build those Connections. Our Totem for this Event is Grandmother Spider: The Weaver, The Fire Bringer. The Center Piece, as always, of May Moon Magick will be Sunday's Weaving of the MayPole. Activities will include Rituals, Drum Circles, Workshops, Bonfires, Music, Children Activities, Adult Activities, and Saturday Feast.
Adult: 100$ (Regular Price)
Children: 12 -17: 40$
Children 11 and under: Free
DayTrip: 50$ / day
This event is held on private property and we reserve the right to turn anyone away or ask them to leave.
There is NO fee for VENDING, but we do ask for a donation for our fundraising raffle.
For More Information Contact: Thorne or registration@cerrenered.com
Cerren Ered P.O. Box 890, Gatlinburg, Tn 37738
No unattended Minors. Absolutely NO pets.
Join us as we Light the Fires, Sing the Songs, Dance the Dance, Spin the Points, Turn the Wheel, and WEAVE THE WEB.
May
25
Thu
KCMO Area: Heartland Pagan Festival 2017

@ Camp Gaea Retreat Center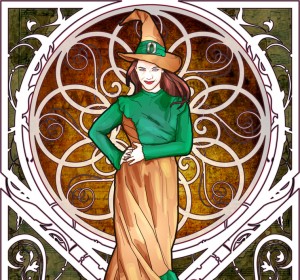 Join Sooj, Renée, Tuatha Dea, and delightfully witchy others at the 32nd annual Heartland Pagan Festival! Held each Memorial Day weekend, Heartland Pagan Festival is five days and four nights of magic, music, workshops and rituals, with plenty of time to connect with the gorgeous green spaces of Gaea Retreat Center.
S. J. & Renée and Tuatha Dea will give their big back-to-back concert on Sunday evening of the festival. Sooj and Renée have a Bardic Circle performance on Saturday afternoon, and Sooj will teach her Internal Alchemy workshop during the weekend!