Lots to share this month! I've released a new song called "Alchemist Eyes" this morning- the first version, anyway! Listen here: http://music.sjtucker.com/track/alchemist-eyes-redshoes-teaser-mix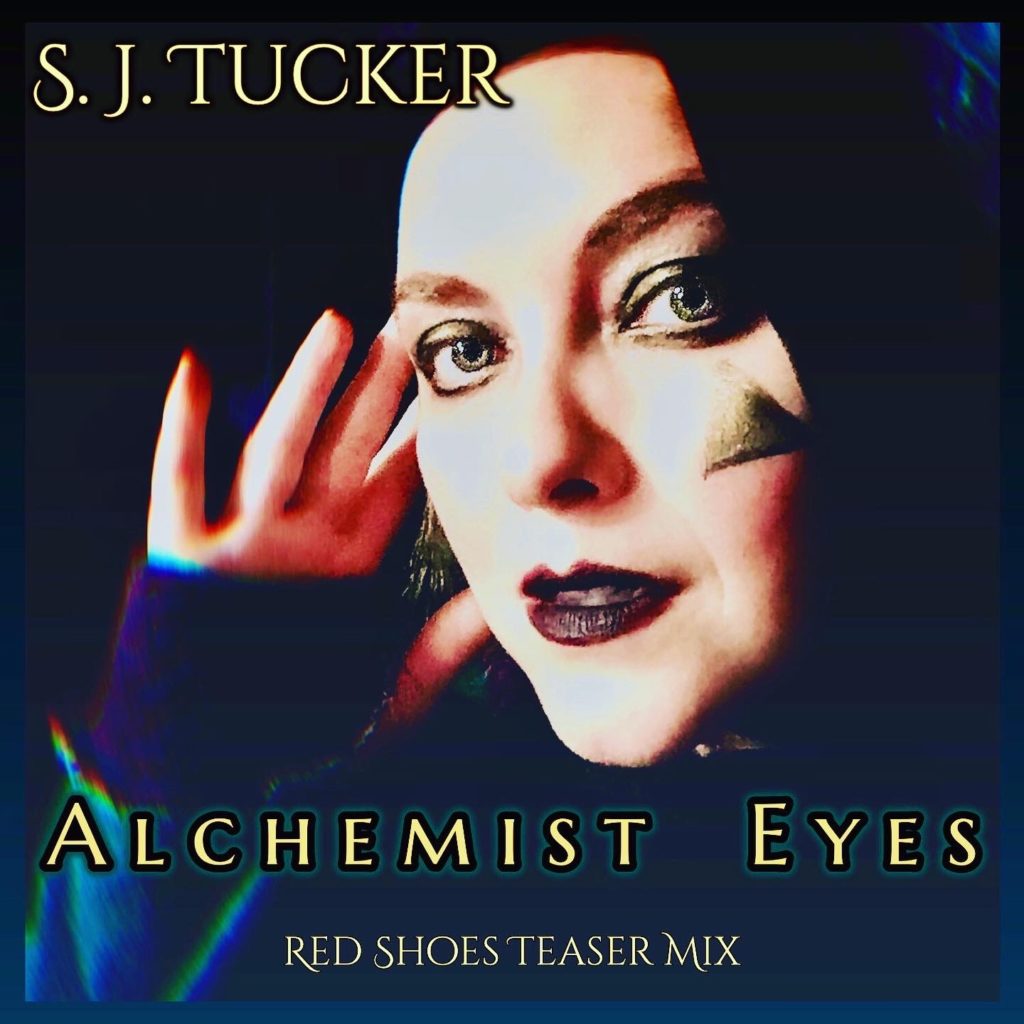 I'm launching this song in tandem with the pre-order and Indiegogo launch of Phil Brucato's novel, Red Shoes, in part because Phil borrowed the song for the YouTube trailer he made to announce the book!
Watch the trailer here: https://www.youtube.com/watch?v=-YO9Jk5-qEI
If pre-orders of Red Shoes go very well through IndieGoGo, there's a chance I'll be invited to help create an entire tie-in record for the book! It's an urban fantasy novel with magic, dance, music, and several different flavors of badassery, and I do recommend it. Pre-order and back it here: tinyurl.com/GetRedShoes
My next online show, featuring some watery songs, old and new, will be November 21st at 2pm Central: https://onlineconcertthing.com/product/on-the-water-s-j-tucker-in-concert-2021-11-21-0200-pm-cst/
If you haven't pounced upon it already, Betsy Tinney has released her newest record, LUMINOUS, this very day: https://music.betsytinney.com/album/luminous
Leslie Hudson is offering a discography bundle for Bandcamp Friday, including her lovely new release, Hemlock Honey and Crows: https://lesliehudson.bandcamp.com/
And my friends Sharon Knight & Winter and Tuatha Dea will perform online this weekend, for Virtual Hexenfest 2021! https://onlineconcertthing.com/product/virtualhexenfestlite-2021-10-16-0700-pm-edt/
Please also mark your calendars for my Midwinter online concert, which will be December 20 at 9pm Central: https://onlineconcertthing.com/product/midwinter-music-s-j-tucker-in-concert-2021-12-20-0900-pm-cst/ Thanks for reading, everyone!