The Stolen Season album has taken me much longer to complete than I ever imagined it would, but my own preliminary mixes for the album are finished! I completed them on December 23rd. I'm waiting on feedback from a few trusted fellow engineers before I contact my mastering engineer and replication company.
I'm considering a soft digital release as soon as possible after I get feedback from my colleagues. Hopefully, that means I can have all of my final, FINAL mixes completed by New Year's. When I do make that goal, I will post the unmastered version of the album and make it available for immediate download and purchase.
In the meantime, my photographers, visual artists, and layout artist are working with me on the design of the physical CD. If we bust our booties, and if my mastering engineer and replication company have room for my project in their work schedule, we'll have the physical version of the album available by my birthday at the end of February.
Whew.
I hope you've had a Happy Holy Holly Day!  I have.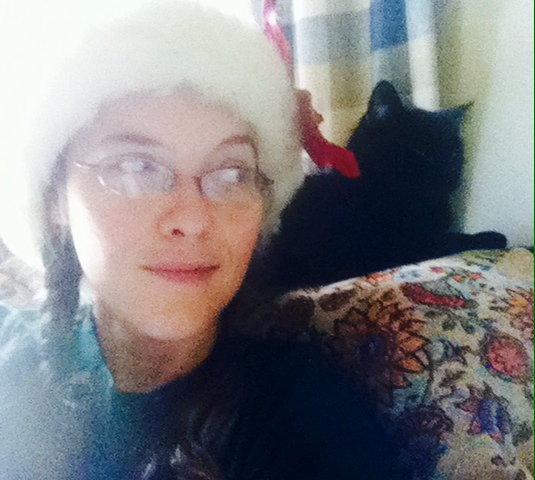 My mother's cats are every bit as sweet as my cats are. 🙂