First thing:  today is Transgender Day of Visibility.  I celebrate you and I see you! 🙂
My next two weekends are gonna be pretty epic. 🙂
I get to perform in Oklahoma for the first time in far too long (get tickets), and I get to reunite with one of my heart's favorite musical projects for the first time since 2011.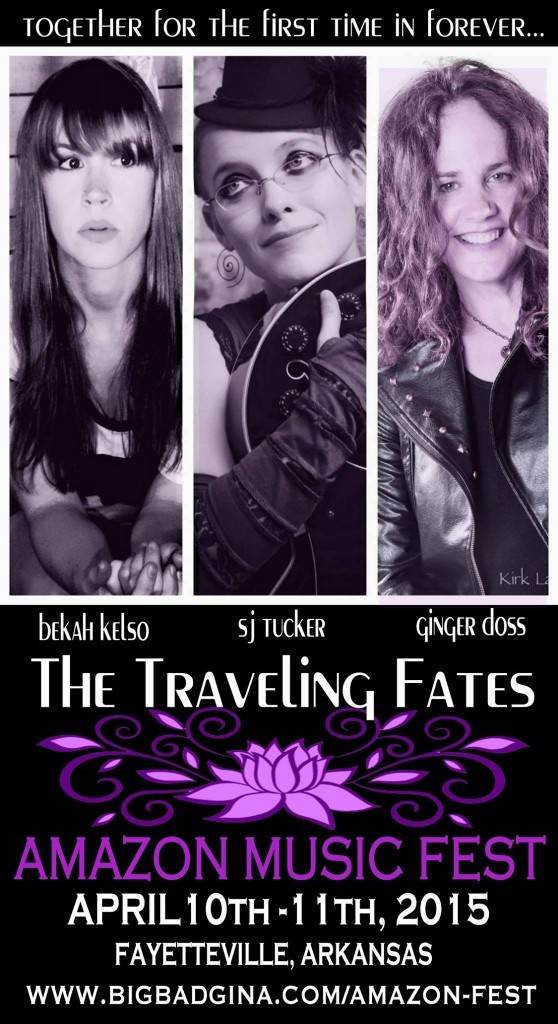 ….and yeah, sorry not sorry about the "Frozen" earworm there, but it's true. 😀  We've shared plenty of stages together between the three of us since our last actual Fates tour, but thanks to Big Bad Gina and Renée Janski, we get to bring the Triple Goddess action back in full force on April 10!  And have you SEEN the REST of the lineup for the Amazon Music Fest??  This is not amazon dot com we're talking about.  This is Amazon Warrior Princess Music Maker Extravaganza we're talking about!  Grab your tickets and get more info!
Thanks to Bekah for the graphic.  Thanks to Bekah and Ginger for being my bandmates and heart-sisters for life.  This?  This is gonna rock so hard, it will change lives.
We're ready.  Are you ready? 🙂