When:
May 5, 2018 @ 6:00 pm – 11:00 pm
2018-05-05T18:00:00-05:00
2018-05-05T23:00:00-05:00
Where:
Man Kind Project
1900 W Fulton St
Chicago, IL 60612
USA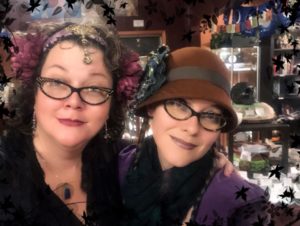 Tribal Stomp Chicago is a community dedicated to the primal rhythm of our bodies and spirits, gathering to celebrate the cycles of the sun and the seasons of the year with drums, dance, world music, fire, sacred healing, and natural nourishment in an alcohol-free, all ages environment.
Our main productions are the Tribal Stomp events four times a year, in winter, spring, summer, and autumn. These events feature live musical acts, always accompanied by traditional or tribal fusion dancers, preceded by a community drum circle (outdoors around the fire when weather permits). On the main floor accompanying the performances we often feature a live visual artist who creates in our space. We have a tarot card reader and three healing rooms for our attendees to visit, with services ranging from shiatsu massage to sound healing. We have a hallway full of vendors offering tribal jewelry, clothing and accessories, as well as natural, healthy food, kombucha, coffee, tea and water. For our Summer Tribal Stomp Festival, we have a day full of activities, performances and workshops in addition to our evening program.
Zeze Oiseau is the sassy, sexy, musical fusion of Glamazon Goddess Renée Janski and Pixie Queen S. J. Tucker. With big bold backgrounds in the world opera scene, theatre, gospel, rock, and the vibrant witchy festival circuit here in the USA, these two snazzy songbirds combine their powers to present a goddess's ransom of shimmy-worthy original tunes on keys and guitar. Arkansan-born world travelers Sooj and Renée are award-winning songwriters and performers who are both authentic and approachable, always seeking to lift the spirit when they lift their voices, and to fire the soul as they share songs with us and with each other. Get in here and soak it up.
Drum circle starts at 6pm, outdoors if weather allows. Sooj and Renée's performance will begin at 8pm. Dancers, vendors, artists, and others will be on hand to create the collaborative magick we hope for in this shared space and time- come and be part of it!