When:
2023-06-03T00:00:00-06:00
2023-06-04T00:00:00-06:00
Where:
Rustic Creek Ranch
29998 Redskin Creek Road
Pine
CO 80470

Cost:
tickets go on sale February 5, 2023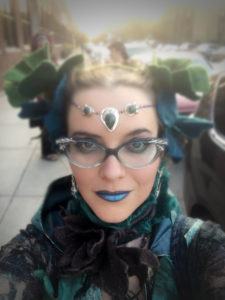 Building a stronger, more diverse community through gathering in safe sacred space, to give and to gain, in the interest of furthering each other's spiritual growth!
Untamed is long camping weekend in the Colorado mountains, full of Pagan fellowship and blissful self-expression.
There will be music, vendors, activities, workshops, rituals and more!
Untamed Fest is held at 8200 feet. It is important that you check with your health care provider before purchasing your ticket. The CDC warns: If you plan to travel to an elevation higher than 8,000 feet above sea level or higher, you may be at risk for altitude illness, which is caused by low oxygen levels in the air. People with pre-existing medical conditions should talk with a doctor before traveling to high elevation.
There will be NO internet or cell phone services on site.
Once on site this is a cash only event.
There are wild animals, dogs, and domesticated animals roaming on the property.
There are no refunds for tickets. All sales are final.
Rain, shine, snow, this is an all weather event and only acts of the Gods and wild fire will cancel this event.
All cars will be required to park in designated parking lots.