When:
May 6, 2016 – May 8, 2016
all-day
2016-05-06T00:00:00-04:00
2016-05-09T00:00:00-04:00
Where:
Hyatt Regency Columbus
350 North High Street
Columbus, OH 43215
USA

Cost:
Adults $45 until Oct 1st, Kids under 13 $25 until April 15; Adults $50 after Oct 1st.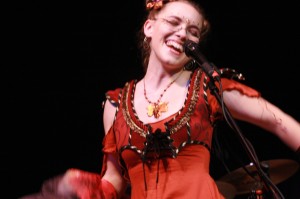 Sooj is thrilled to appear as Music Guest of Honor at the Multiple Alternative Realities Convention this coming spring!  MARCon is said to be "the Midwest's premiere pan-genre geek culture convention" and "a weekend of fun. It is where everyone that enjoys movies, books, music, art, science, and everything in between comes together in one place to watch, talk about, dress like, sing, and/or learn from like minded people, be they writers, actors, scientists, artists, professionals of all kinds, or simply fans."  Sound good?  Get your registration today!
Sooj's appearance schedule for MARCon:
Friday, 7pm, Union E: Panel – You Got Your Song In My Book! You Got Your Book In My Song!
Friday, 8:30pm, Fayette: Panel – Everything Is Magic
Saturday, 2:30pm, Batelle South: S. J. TUCKER CONCERT!
Saturday, 10:00pm, Union E: Shapeshifter Bardic Circle (bring me your songs about selkies/faeries/werekin!)
Sunday, 11:30am, Union E: Songwriting Workshop (I plan to talk about my recent experiences with songwriting prompts, and whatever else we decide we want to discuss.)
Sunday, 2:30pm, Union E: Panel – Gigging; practical guide to making a living playing music (Tom Smith and Marc Gunn are also on this panel, so bring your sense of humor!)