When:
March 26, 2016 @ 7:00 pm – 9:30 pm
2016-03-26T19:00:00-05:00
2016-03-26T21:30:00-05:00
Where:
Fayetteville Underground Art Gallery, Fayetteville Square
101 W Mountain St
Fayetteville, AR 72701
USA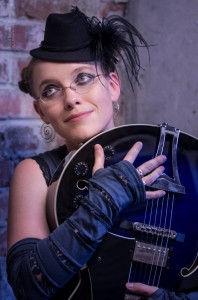 Last Saturday Fayetteville is a monthly variety extravaganza which showcases local performers, entertaining you in 10 minute featurettes.
Local poet and close friend of the show Doug Shields was involved in a bicycle accident a few months ago. After taking some time away for physical therapy, he will be re-joining us for the first time this month. All money donated to the bar for this show will go directly to Doug to help offset his remaining medical expenses. We will also have a "Doug Love" box, where anyone is welcome to drop a card or gift of any kind.
Our spotlight artists for this month are:
Jimmy Wayne Garret, musician extrodonaire
Colin Nelson, comedian of Comedians NWA
Chase Chamberlain, musician and creative brains behind local group Friday, Maybe Saturday
S. J. Tucker, Arkansas balladeer
In addition, we'll have the Word War, an audience-judged entertainment competition open to anyone! How does a Word War work? Each person who competes gets two 3-minute slots to entertain the audience with their own original words – poetry, comedy, singing, any vocal performance at all except NO COVERS. Entertainers will be judged olympic-style by five randomly selected audience members, and the highest scores at the end of the night win $50!
All of this will take place against the backdrop of art at the Fayetteville Underground art gallery.
This event is FREE! All ages are welcome, though there may be some adult language. There will also be a donations bar with alcohol and soda. Doors at 7, show at 7:30