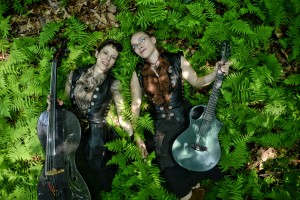 Pixies, Genii, Treasure, Fire, Food, and Song!
Come and help us raise the roof for the ATC!
Get out your wings, your wands, your wispy gear, your hobnail boots & kilts my dears.
Then Join us at this merry site to sing & dance in love & light!

Proceeds from this benefit ball go towards replacing the oldest part
(30+ years) of the retreat house roof.
Desserts will be available in the dining hall for a nominal fee.
Readers and vendors will also be in attendance!
There will be parking, but we encourage you to please carpool !
It's Festival seating for the event. Please bring a chair or blanket!
Sooj and Betsy will play two sets (at least!) and several other grand plans are in the works for the evening!  The show will be outdoors, so please bring extra layers if you get cold as the sun goes down.  Autumn of Dancing Hands Productions will be our ASL interpreter for the evening!