When:
April 20, 2014 @ 2:30 am – 5:00 am
2014-04-20T02:30:00+00:00
2014-04-20T05:00:00+00:00
Where:
Pegasus Games
6640 Odana Road
Madison, WI 53719
USA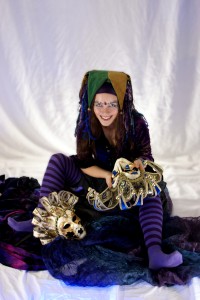 Sooj returns to Pegasus Games' Dungeon Gallery with new songs and a Cheshire grin!  Everyone 6 and up is welcome.  Come on over.  All audience members shall receive XP for attending!  Doors open at 7pm.  Music starts at 7:30pm.  Thanks to Lory, James, and the whole Pegasus crew for hosting!
UPDATE:  Alexander James Adams, the one and only Faerie Tale Minstrel, will join S. J. for this concert!  Spread the word!