When:
February 23, 2018 @ 8:00 pm – 9:00 pm
2018-02-23T20:00:00-06:00
2018-02-23T21:00:00-06:00
Where:
Sooj's Concert Window Channel
https://www.concertwindow.com/sjtuckermusic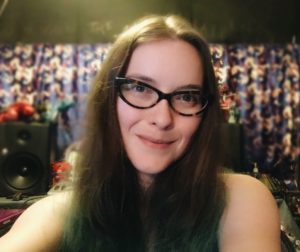 Pay what you want and enjoy: https://www.concertwindow.com/sjtuckermusic
Music starts at 8pm CENTRAL time, Fri Feb 23.
Lots to celebrate. Lots to sing about. Lots of room for everybody because That's How Online Concerts DO! Come hang out with Sooj in the Concert Window chat while she streams some songs live, just barely after her birthday. 38 years is a lot to be proud of. You can't fit 38 songs into an hour, necessarily, but Sooj has plenty of fun stuff planned! And promises not to get glitter on anybody through the screen…maybe. 🙂
TIP REWARDS FOR THIS MONTH:
-mp3 files of all of Sooj's new February releases
-digital and physical thank-you notes
-signed limited edition CD of the new "Burn Me Out" digital EP!
-mystery mp3 of an unreleased or live tune from Sooj