When:
March 29, 2020 @ 2:00 pm – 3:00 pm
2020-03-29T14:00:00-05:00
2020-03-29T15:00:00-05:00
Where:
Online Concert Thing
http://onlineconcertthing.com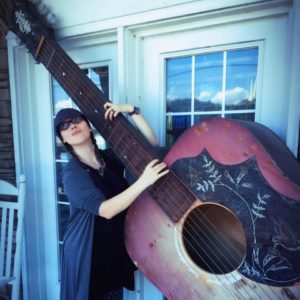 Sunday, March 29 2pm CST
Come enjoy a musical lazy Sunday with Sooj as she celebrates the recent anniversary of her very first record's release, the slightly-belated spring equinox, and an early April Fool's Day! We'll get a little silly, a little serious, and who knows what else, but the music- original songs that fit the time of year from Sooj's fun, fanciful catalogue, will absolutely be worth your time. So get comfy, choose your own ticket price ($1 minimum, more if you wish), and watch from wherever you are! Online shows never run out of seats, so bring a friend, a pet, or your whole trivia team; you can even take the opportunity to connect with friends far away in the chat window!
Our new streaming platform, Online Concert Thing, is run by independent musicians, for independent musicians. Thanks for supporting the music you love in this wacky, 21st-century way; your presence & participation make a difference!