When:
December 11, 2020 @ 6:00 pm – 8:00 pm
2020-12-11T18:00:00-06:00
2020-12-11T20:00:00-06:00
Where:
Online Concert Thing
https://onlineconcertthing.com/product/hammer-town-pagan-pub-moot-2020-12-11-0700-pm-est/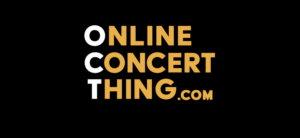 Name your own ticket price, no minimum!
December 11, 2020 7pm to 9pm
Hammertown Pagan Pub Moot
Musical performances by:
Myke Hutchings
Heather Dale & Ben Deschamps
S. J. Tucker
…as well as a possible visit from Krampus! ~ In 2008 this moot was created out of a need of the Pagan community in Hamilton, ON and the surrounding area. Our goal was to create a social environment that all Pagans in the Greater Hamilton Area could enjoy, as well as many from afar. The Moot ran monthly for many years at the Corktown pub in Hamilton.
Around 2013, it fizzled. For a time.
NOW, THROUGH THE MAGIC OF THE INTERNET, IT'S BACK!
Over the years, the moot has partnered with many Pagan groups and organizations, including the Hamilton Pagan Harvest Festival, to help foster an open, growing, vibrant pagan community by supporting each others efforts.
It's not important what path you practice, who your teacher is, where you got your training or what books you have read, etc. We are a varied bunch of like-minded people from all walks of life, of different ages and backgrounds, all on different-yet-similar paths.
Join us for an evening bound to be filled with much fun, music, laughter, interesting conversation, and a few surprises! Find out what will be happening in your area, advertise your business or group, share your thoughts and ideas in an open minded environment!
Our community is our future; let's learn to nurture it together.