When:
October 29, 2022 @ 8:00 pm – 9:30 pm
2022-10-29T20:00:00-05:00
2022-10-29T21:30:00-05:00
Where:
Online Concert Thing
https://onlineconcertthing.com/product/s-j-tucker-renee-janski-2022-10-29-0800-pm-cdt/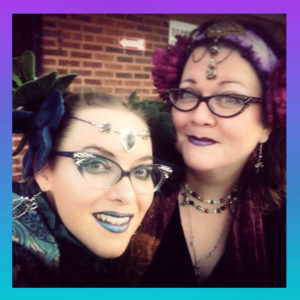 Join two of our favorite sassy song-sisters for something of the celestial and the spooky, blended together for a single night! Let S. J. and Renée's respective original songs (as well as a couple of borrowed surprises) sweep you away by moonlight: piano, guitar, bass, hand drums, jazz, blues, rock, and soul in the hands of these consummate performers make a recipe to remember! Costumes optional, enchantment guaranteed. Exclusive downloads and more assured!