When:
December 10, 2022
all-day
2022-12-10T00:00:00-06:00
2022-12-11T00:00:00-06:00
Where:
Online Concert Thing
https://onlineconcertthing.com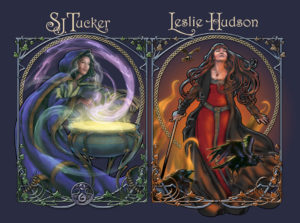 TWO SHOWINGS FOR ONE TICKET: 2pm Central and 9pm Central! Choose the show which fits your schedule best!
Ghost stories meet dark nights of the soul, at the magical time between Samhain and Winter Solstice. Performing shared shows since 2017, Leslie and S. J. are musical siblings who never miss an opportunity to make bardic alchemy together. Watch them trade note for note in a side-by-side online show, marking the close of Leslie's Darkest Nights & Ghostly Lights Tour!