When:
September 24, 2018 @ 8:00 pm – 10:00 pm
2018-09-24T20:00:00-05:00
2018-09-24T22:00:00-05:00
Where:
Sooj's Concert Window channel
http://www.concertwindow.com/sjtuckermusic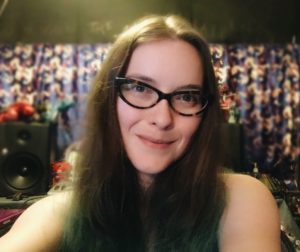 *Note: if Sooj's pregnancy is being wacky this day, she promises to be smart and reschedule!
Join Sooj by the light of the full Harvest Moon for another snazzy solo show on her Concert Window channel! Pay what you want, invite friends, snuggle pets, and watch on mobile or desktop or smartTV or however you please, wherever you have a connection!
Show begins at 8pm Central/9pm Eastern/7pm Mtn/6pm Pacific, tech willing.