When:
September 11, 2021 @ 4:00 pm – 4:30 pm
2021-09-11T16:00:00-05:00
2021-09-11T16:30:00-05:00
Where:
Watchtower Temple on Zoom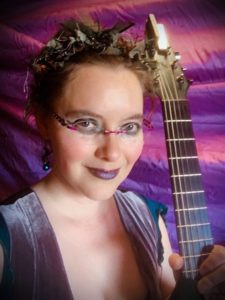 This is our first event and the startup for Watchtower Temple. We will have entertainment, workshops, and campfire stories! This is a free event, but donations will be accepted. Due to the recent spike in the Covid-19 cases, Watchtower Temple Weekend Campout will be virtual instead of in person. The campout will be held via Zoom. More info here.
Our full schedule
Friday:
6pm – Welcome
8pm – Intro to Watchtower Temple
10pm – Campfire
Saturday:
10am – Opening Ceremonies
12pm – A poppet for every purpose with Bryen Scott-Kiddy
2pm – Intro to reiki with Josh Meeks
4pm – Music by special guest, S.J. Tucker
6pm – Life as an LGBTQ+ pagan
7:30pm – Music by Krista Chapman Green
9pm – Music by Louis Garou
10:30pm – Campfire
Sunday:
9am – Pagan breakfast chat
11am – Open floor discussion
1pm – Ritual
3m – Closing Ceremonies