When:
2021-10-02T00:00:00-04:00
2021-10-03T00:00:00-04:00
Where:
Step off at The New Moon store
15729 Madison Ave
Lakewood
OH 44107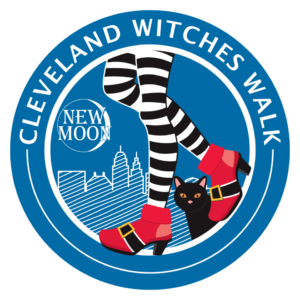 A fun, family-friendly, all day event celebrating our Uptown Lakewood Small Business community, international and local musicians, food, drink, vendors, contests, and other appearances TBA.
Starting at 11:00am on Saturday, October 2nd, 2021, we are walking the sidewalks of Lakewood, Ohio on Madison (15729 Madison Ave, Lakewood, OH 44107) in our best witchy outfits to raise money for our chosen local charity this year-Collaborative to End Human Trafficking. Read more on our Charity Page
This is NOT a FREE EVENT. We will have various prices, sponsorship options, and packages available this year.
Click for more info
S. J.'s concert will be on the main stage from 7:00pm to 8:00pm.
The event's theme is NOLA Up North this year, so expect Sooj to tailor her set of songs to match that New Orleans feel as best she can! Catch the other performers as well: drum queens Primal Rhythm, blues genius Austin Walkin' Cane, Pardi-Gras band Mo' Mojo, Cleveland-born songwriter Noon, and the concert debut of local Cleveland punk band RRRIOT!
More info on the performers
NOTE: Health & safety conditions willing, this will be S. J.'s first in-person performance since the pre-COVID19 times. S. J. is fully vaccinated and will be taking all distancing precautions while traveling to and from this event, and during the event, itself. If necessary, and if all else fails, S. J. has already agreed to reschedule for 2022. We all hope that everything will go as planned. If you are unable or unwilling to be fully vaccinated against COVID19 by the day of this event, please do not attend.