When:
2014-08-24T00:00:00-07:00
2014-08-25T00:00:00-07:00
Where:
Leg. Green Park
Federal Street & Duke of York Street
Dover, DE 19901
USA

Cost:
one non-perishable food item per person
Contact:
Bell, Book & Candle
(302) 678-4545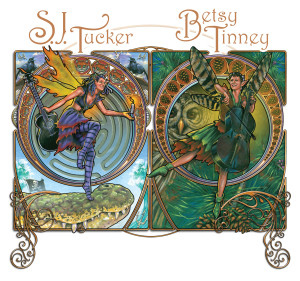 Delmarva Pagan Pride Festival is an event to honor our beliefs and to share them with one another. Join us and enjoy guest speakers, book signings, drumming circles, pagan arts and crafts, workshops, tarot readings, great food, fine music and just plain old ways fun.
Admission is free, however we do ask for a donation of a non perishable food item for the Food Bank of Delaware.
This event is put together by the community and a core group of volunteers. Sponsorship is provided by the Assembly of the Sacred Wheel (www.sacredwheel.org)  and meeting space and infrastructure is donated by Bell, Book, & Candle.
FEATURED PERFORMERS: S. J. TUCKER AND BETSY TINNEY!
Singer-songwriter S. J. Tucker and cellist Betsy Tinney have performed and recorded together for eight years as fast friends and magical creatures, deftly weaving the Silly and the Sacred together for concert audiences from coast to coast. Both women are award-winning songwriters who work to bring joy and fantasy to all of the communities they touch. This year, Betsy celebrates the release of her first solo album, Release the Cello, and S. J. celebrates ten years as a full-time performer. The two of them are also members of the Faery Celtic trio, Tricky Pixie, with fiddler and showman Alexander James Adams. Betsy and S. J. adore performing as a duo when the opportunity comes, and they are thrilled to be part of Delmarva Pagan Pride 2014.
New character art of Betsy and Sooj courtesy of the delightful Herb Leonhard!