When:
August 9, 2023 – August 13, 2023
all-day
2023-08-09T00:00:00-05:00
2023-08-14T00:00:00-05:00
Where:
Atchingtan Learning Center
14730 135th Lane
Finlayson
MN 55735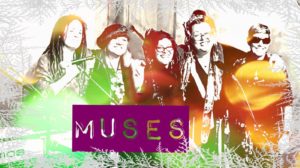 Get discounted pricing through St. Patrick's Day weekend!
Sacred Harvest Festival is a weeklong outdoor festival hosted in beautiful prairie and woodland surroundings on a 30 acre, private event site. Festivants can stay for 1 day, a weekend or all week, tent camping, in an RV, or staying in a cabin.
This event is family friendly and offers workshops, concerts, community feasts, community rituals and more.
Held in August each year, Sacred Harvest Festival is located in Northern Minnesota, and is about 90 minutes north of the Twin Cities, and 90 minutes south of Duluth. The festival site is situated on a very private 30 acres: surrounded by it's own woodland, completely unspoiled, and maintained on earth-friendly principles.
Sacred Harvest Festival has developed a national reputation for a fun and family friendly event that develops a second family for festivants during its duration…. the Tribe. The festival brings the Tribe together to celebrate the harvest and our diverse spiritualities each year.
Mission Statement: Harmony Tribe is a welcoming and diverse spiritual organization that embraces honesty, compassion, and inclusiveness. Through accountability and transparency we demonstrate respect for ourselves, our community, and that which we hold sacred.
COVID-19 Festival Cancellation Policy: If Harmony Tribe needs to cancel SHF 2023, festivants can have their ticket put towards 2024, donate it to Harmony Tribe, or a refund for their ticket (minus a 15% administrative fee).