When:
April 29, 2022 – May 1, 2022
all-day
2022-04-29T00:00:00-05:00
2022-05-02T00:00:00-05:00
Where:
Piersol Group Camp, Meeman-Shelby Forest State Park
910 Riddick Rd
Millington
TN 38053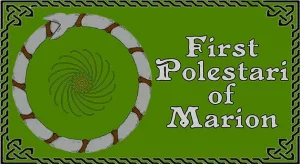 This festival will be in-person. We have limited this festival to 125 attendees. We encourage you to be vaccinated if at all possible, and to take all precautions you feel appropriate.
Welcome back for our 2nd annual May Day fire festival, right here in the Tri-State Area! For us, Kithaka Dun is a celebration of humankind, of our battles and victories. Whether you're celebrating Beltane, Walpurgisnacht, May Day, or just the Rites of Spring, come join us for classes, rituals, music, dancing, a benefit raffle, the May Court, the Wild Hunt, and the First Annual Delta Highland Games! Membership includes Friday and Saturday lodging in a bunk at Piersol Group Camp, Friday dinner, all three meals on Saturday, Sunday breakfast, and unlimited access to all events. Family friendly! Photo ID will be required at badge pickup for all adults. Anyone under age 18 being registered by a non-guardian must have a completed parental consent form at time of check-in.