When:
February 26, 2016 – February 28, 2016
all-day
2016-02-26T00:00:00-06:00
2016-02-29T00:00:00-06:00
Where:
Hilton Garden Inn
135 NW 2nd St
Lawton, OK 73507
USA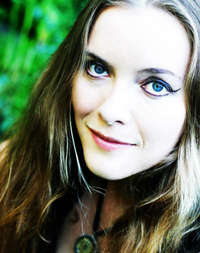 Friday Evening
Enjoy our Welcoming Ceremony after checking in and dinner on your own.
Buy your raffle tickets at the Refuge Bazaar. Raffle items are donated by vendors and local artists.
The Red Tent Room will be open to relax and connect with others.
Join us after the Welcoming Ceremony for our Conference Kick-off with the Magickal Music of S. J. Tucker!
Saturday
Keynote Speaker and workshops – see the full Conference Agenda and Workshop information.
The Red Tent Room will be open all day Saturday along with our Refuge Bazaar!
The evening brings a dinner reception and concert with emma's revolution!
Sunday
Closing Ceremony at the Conference Center followed by the Unitarian Universalist Church of Lawton's Worship Service (also at the Conference Center to accommodate all of our SWUUW friends). Service starts at 10:30am followed by coffee and conversation.
Meals Included: Saturday Breakfast Buffet, Lunch Buffet, Saturday Dinner Reception, and Sunday Continental Breakfast.
Maiden Program
Young women age 13-17 are welcome to attend. An adult sponsor who is also attending is required.
The Red Tent Room
Our annual tribute to female energy will be set up in a private conference room. Our Red Tent Room will be an active, yet relaxing, place to come and recharge. This welcoming space is for sisters of all ages – maidens, mothers, and crones. Our Red Tent Room will include: massage therapy, henna tattoos, coloring meditation, calming music, and other essentials to aid in comfort, calm, and creativity. Feel free to bring blankets, shawls, tarot cards, playing cards, games, and treats.
Keynote Address by Lauren Zuniga
Keynote Worship by Rev. Anna Holloway