When:
May 22, 2017 @ 7:00 pm – 10:00 pm
2017-05-22T19:00:00-05:00
2017-05-22T22:00:00-05:00
Where:
The Bell House
4 Eldorado Ct
St. Louis, MO 63119
USA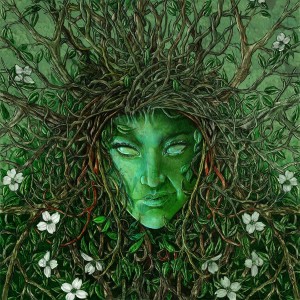 Tennessee's most royal Fae family Tuatha Dea and S. J. Tucker, the wild Pixie Bard of the Ouachitas, join musical forces once again in St. Louis for one night only! It's the best possible time to catch these two acts, who'll be at the top of their game for the spring festival season, and ready to enchant you at the Bell House's intimate backyard venue. Small concerts like this one are bound to create the memories of a lifetime, so get your tickets soon- only fifty seats available.
Doors will open at 6:45pm. Please do not arrive or seek entry before that time.
Music will begin at 7pm. There will be a brief intermission between bands.
This wonderful event marks one year that The Green Album has been making its mark and saving Rain Forest land. Tuatha Dea and S. J. Tucker are getting together to celebrate that one year anniversary. With the combined efforts of fourteen recording artists including Tuatha Dea and Sooj, together with all of our amazing fans and supporters, we have succesfully saved over 8,000 acres of land! We think we should celebrate it! SO.. ONE NIGHT ONLY!!! What better way to shake off your Monday blues?