When:
September 10, 2020 – September 13, 2020
all-day
2020-09-10T00:00:00-07:00
2020-09-14T00:00:00-07:00
Where:
Saratoga Springs
10243 SARATOGA SPRINGS RD
UPPER LAKE CA 95485
Cost:
https://www.hexenfest.net/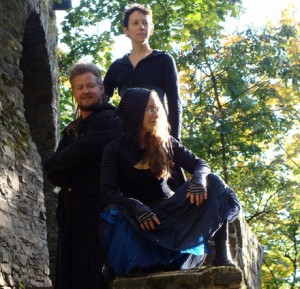 In an effort to keep the community safe during the COVID-19 pandemic, Hexenfest organizers have made the difficult call to postpone the event until 2021. Tricky Pixie supports their decision.
SEPTEMBER 10TH – 13TH, 2020
AT SARATOGA SPRINGS
10243 SARATOGA SPRINGS RD, UPPER LAKE CA 95485
Hexenfest is a music and arts festival dedicated to exploring the intersection of art and magic. Myth and legend, folklore and fairytale, experiences of the numinous, all find a home here. We celebrate artists who explore the wild unknown, those who look to the realms of myth and dream and reflect their otherworldly visions into our world.
Hexenfest has a flair for the darkly exotic. We describe our aesthetic as "Bohemian-Gothic', evoking the forbidden forest as much as the enchanted wood. Though our costumes may have darker themes, we are family friendly! If you feel at home in dark fairytales, join us in the realm!
TRICKY PIXIE IS STOKED TO RAISE THE ROOF AT HEXENFEST THIS YEAR, together with our song sister Wendy Rule, and more! All three band members will have solo concerts as well. Join us!