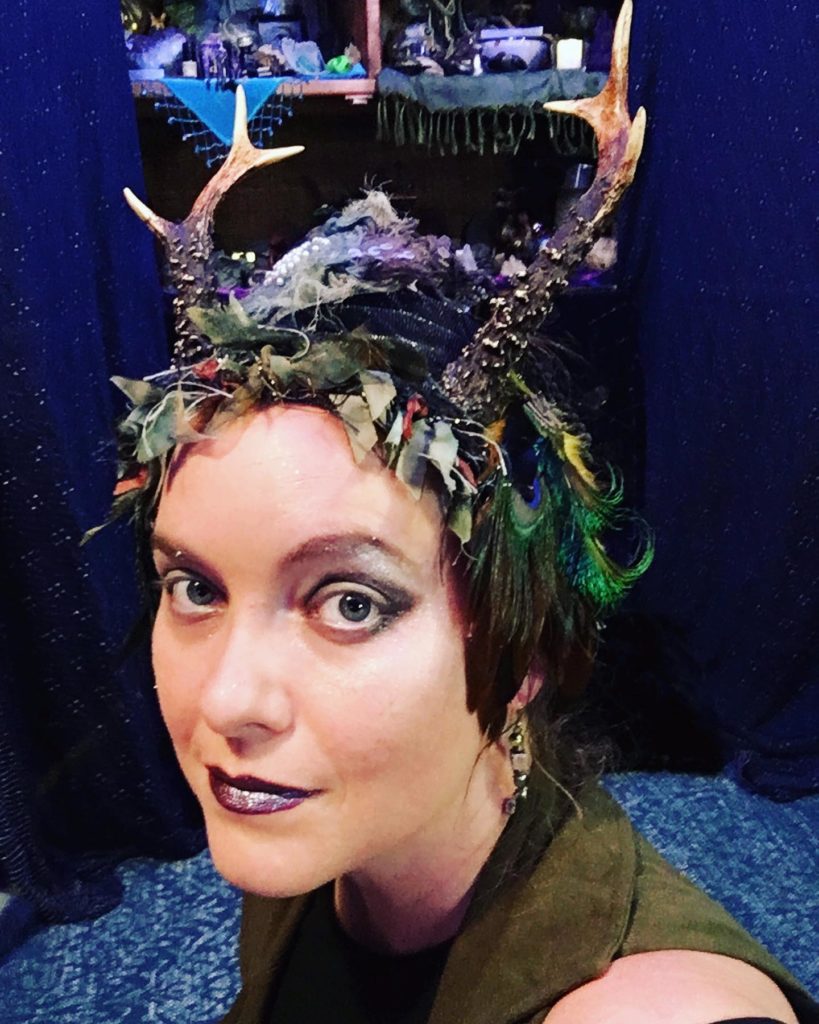 Quick post  to let you know that I have a last-minute online show today at 4pm Central, and it's free!
Click here to watch on Zoom
If Zoom requests a passcode, use 0000
Hope you like the Children of the Horned One look I chose for today's show.
Watchtower Temple is a new Pagan group based in Batesville, Arkansas, and this is their first event of any kind! They originally had it scheduled as an in-person campout, but they transformed it into a virtual event for everyone's health and safety. Batesville is where I went to college, so this group is already dear to me by extension. They have been lovely to work with.

I know we are all video-conferenced out at this point, but I have to spread the word about this because if a pagan community is setting down roots there, 20+ years after I and a handful of my school friends were learning how to be witchy on our own, with no available mentorship, I wanna see it flourish!

My concert today will include long beloved favorites like "Hymn to Herne" and "Witch's Rune", but also my new single "Outlast" on electric guitar, and some unreleased songs!

Here's the event schedule for today and tomorrow:
Saturday:
10am – Opening Ceremonies
12pm – A poppet for every purpose with Bryen Scott-Kiddy
2pm – Intro to reiki with Josh Meeks
4pm – Music by special guest S. J. Tucker
6pm – Life as an LGBTQ+ pagan
7:30pm – Music by Krista Chapman Green
9pm – Music by Louis Garou
10:30pm – Campfire
Sunday:
9am – Pagan breakfast chat
11am – Open floor discussion
1pm – Ritual
3m – Closing Ceremonies

Remember that I'll be online for the Queens of Avalon screening later this month, and I hope to see you there!

If all goes as planned, I will have my first in-person concerts in 22 months during the first two weeks of October.  I'll be in the Cleveland area on October 2nd, and in South Carolina on October 9th, both outdoor events with distancing measures in place.  All the info is here on my tour schedule page.  Whatever ends up happening, changes or cancellations or going forward as planned, I'll let you all know.  Rest assured that I will do what I need to do to stay safe and healthy, and to help my audience do the same.

In case you missed it, I released a new single last week, "Outlast"!  Listen and download here.  Choose your own price!