Lookout, Columbus! And incidentally, if you won't be able to attend MarCon this weekend, I'm coming back through NEXT MONTH – June 21st and June 29th! I have a pretty graphic for those shows, courtesy of illustrator Herb Leonhard: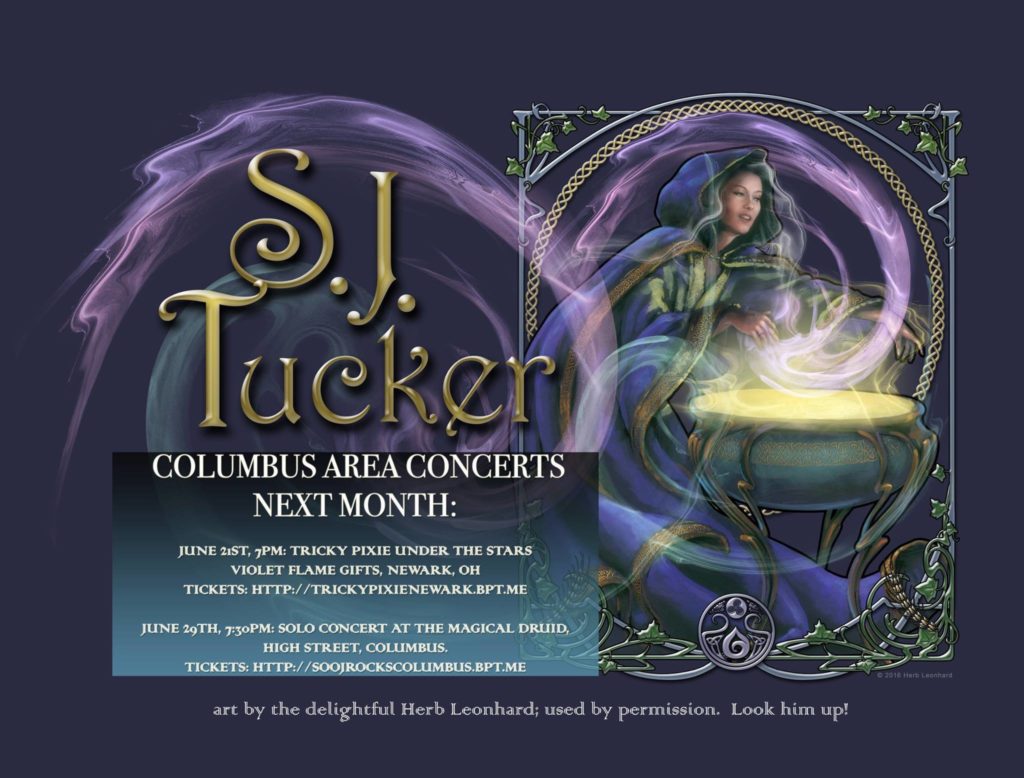 MY MARCON STUFF IS AS FOLLOWS:
Friday, 7pm, Union E: Panel – You Got Your Song In My Book! You Got Your Book In My Song!
Friday, 8:30pm, Fayette: Panel – Everything Is Magic
Saturday, 2:30pm, Batelle South: S. J. TUCKER CONCERT!
Saturday, 10:00pm, Union E: Shapeshifter Bardic Circle (bring me your songs about selkies/faeries/werekin!)
Sunday, 11:30am, Union E: Songwriting Workshop (I plan to talk about my recent experiences with songwriting prompts, and whatever else we decide we want to discuss.)
Sunday, 2:30pm, Union E: Panel – Gigging; practical guide to making a living playing music (Tom Smith and Marc Gunn are also on this panel, so bring your sense of humor!)