I have some really excellent friends.
Heather Dale is right at the top of that list. 🙂
I got to make some silly noises at her behest, for hew newest record, IMAGINEER!  Click and listen for free.  It's a kids album, for the coolest, nerdiest kids alive.  That means us. 🙂
I dare you to check this out and not end up with "Don't Put It In Your Nose" stuck in your head.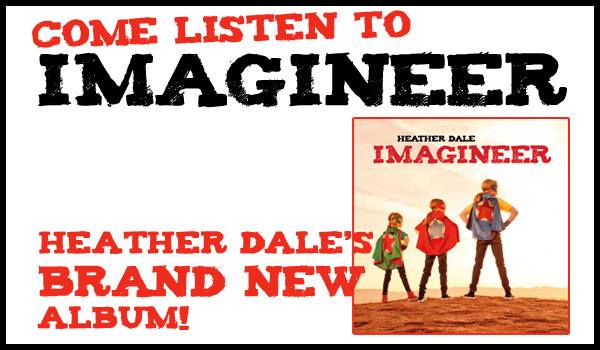 "It's here! It's here! Do you accidentally stick things up your nose? We have a song for that. Do you secretly wish you could live on Mars? Got you covered. Fond memories of Kermit the Frog singing on the Muppet Show? Me too. Basically this is a way for me to share my enthusiasm for science, history, and other deliciously geeky subjects with you… and hopefully tempt you into singing along at the top of your voice.  In short: please come take a listen! Play the clips for your kids! Tell all your friends!" www.HeatherDale.com