I have so many brilliant and talented people in my life.
This month, artist Elizabeth Jordan Leggett has a fundraiser going.  The proceeds will help her daughter fulfill a very big, music-intensive dream.
Some of you will remember Elizabeth's work from the liner notes of my Wonders album: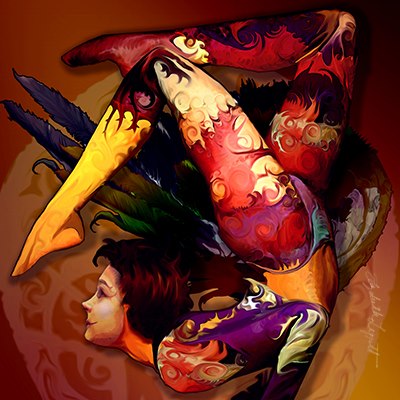 Elizabeth has taken twelve of my songs, fed them through her mystical brain, and popped out a painting for each of them.  They're compelling, they're a different reflection of what my music evokes, and I think they're worth taking a look at.  Below is her depiction of "La Sirene", which I completely adore.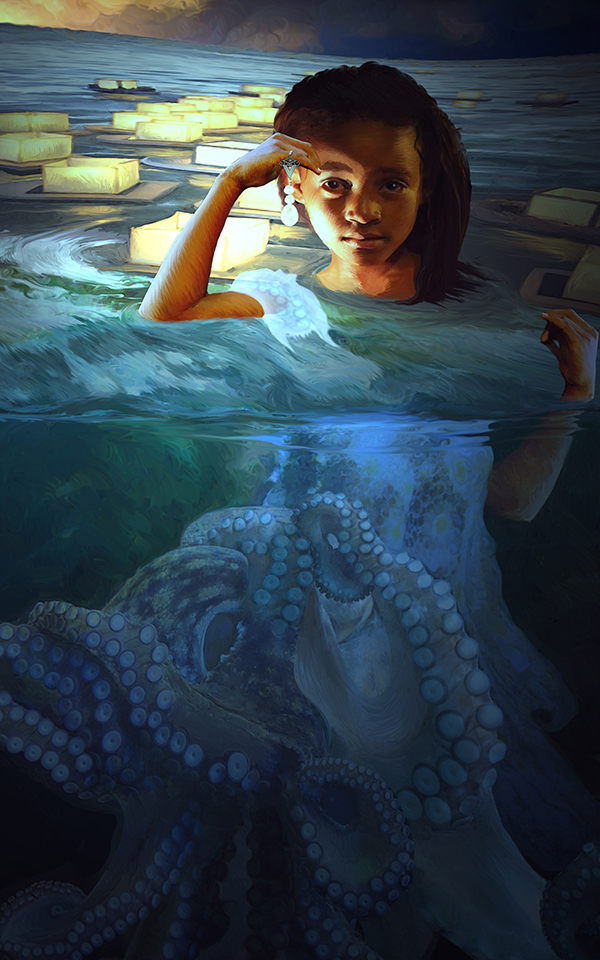 You can look at the whole set in her online gallery, or you can look at them in the context of the Kickstarter campaign and become a backer right away.    Since all the art is finished, there's very little risk involved!
The campaign ends on September 19, three weeks from today.  I hope you'll give it your support and get yourself some gorgeous new art prints based on my work.  🙂
NOTE: many of the backer rewards include a free compilation from me, of all twelve of the songs which Elizabeth chose to turn into art!