Sneaking in a post before diving back into birthday prep for my little sprite- he turns four tomorrow. Where am I, when am I, what is time?!?
I hope you'll be able to join me this SATURDAY evening, Oct 29 at 8:30pm, for my LIVE-streaming Celestial+Spooky online concert! I'm making a list of songs I love to perform, some familiar and some as yet unreleased, about spooky things here on earth, and the beauty of the stars, moons, and other wonders out in space! Join me and you'll be helping support my music, our Online Concert Thing platform, and local causes I adore. Special surprises and spooky door prizes will materialize as soon as we've sold 50+ tickets! All you have to do is purchase a ticket to be eligible to win. My Halloween online concert last year sold over 100, which was epic! Get your virtual "seat" here: https://onlineconcertthing.com/product/s-j-tucker-renee-janski-2022-10-29-0830-pm-cdt/
An important note: Renée Janski was originally scheduled to join me for this concert but she is isolating at home with Covid. We wish her the speediest and most complete of recoveries, plus all the comfort and puppy snuggles she can handle! I still plan to share ticket revenue with Renée, not least because her amazing dogs Dolly and Rainbow are surely working overtime to provide comfort right now–best doggos could always use more cash in the dog treats fund. I miss her so, but I know she's in good hands. Paws. 😀 Do yourselves a favor if you don't yet know Renée's work, and check it out here: https://reneejanski.com/home
(Click on the little player at the bottom right corner of her site, and it will expand so that you can listen to her songs!)
Those of you who enjoy both Twitch and goth/darkwave-flavored music, please join me this WEDNESDAY October 26 at 4pm Central, for EmptyVee TV's New Music O'clock stream! They will be showing my new "Alchemist Eyes" music video during the program, as well as other toothsome new tracks and videos from gothy musicians worldwide. Watch here (mature audiences): https://www.twitch.tv/eMpTyVeeTV
If you haven't yet seen the video for "Alchemist Eyes", here it is on my YouTube channel, with transcript or captions: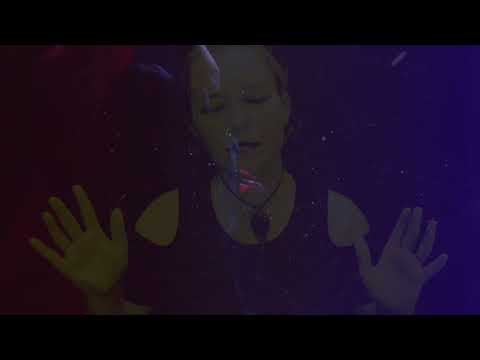 Get this new mix of the song here!
NEXT MONTH: I have several online events with two very different, very lovely co-stars! See me November 5th at 2pm on my YouTube channel (and other social media as well, if we can manage it) with my excellent Canadian song sibling Leslie Hudson for a live preview of our December 10 online show. Then, come back over to Online Concert Thing November 10 and/or 13 to see the beautiful poetry-and-music concert my desert poet sister Kat Heatherington filmed with me over mountains, rivers, and multiple homesteads: https://onlineconcertthing.com/product/s-j-tucker-2022-11-10-0900-pm-cst/
Remember that you're always welcome at my Patreon for as little as $1 a month if you'd like access to all of my online show videos and sneak-peeks/early listens of what I'm working on next. Thank you all for inspiring me and sticking with me, and may your Halloween/Samhain be sweet!