My birthday this year was one of epic and unexpected bling, handcrafted by other talented women.  No complaints from me. 🙂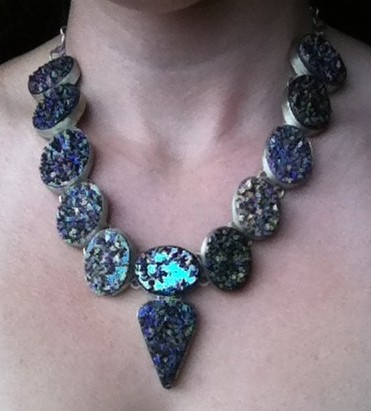 This piece was made and given to me by the beautiful Kelley Naylor Wise.  Needless to say, I squealed at a frequency outside the capacity of the human ear when I opened it and held this gorgeous creature in my hands.  Kelley is a dancer, a craftswoman, a fantastic friend, and a painter of no small skill.  We've become very close very quickly, and I'm so glad.  Check her out on Pinterest and Facebook.
Once I'd returned home from a family trip to the Caribbean, I found this beauty waiting for me.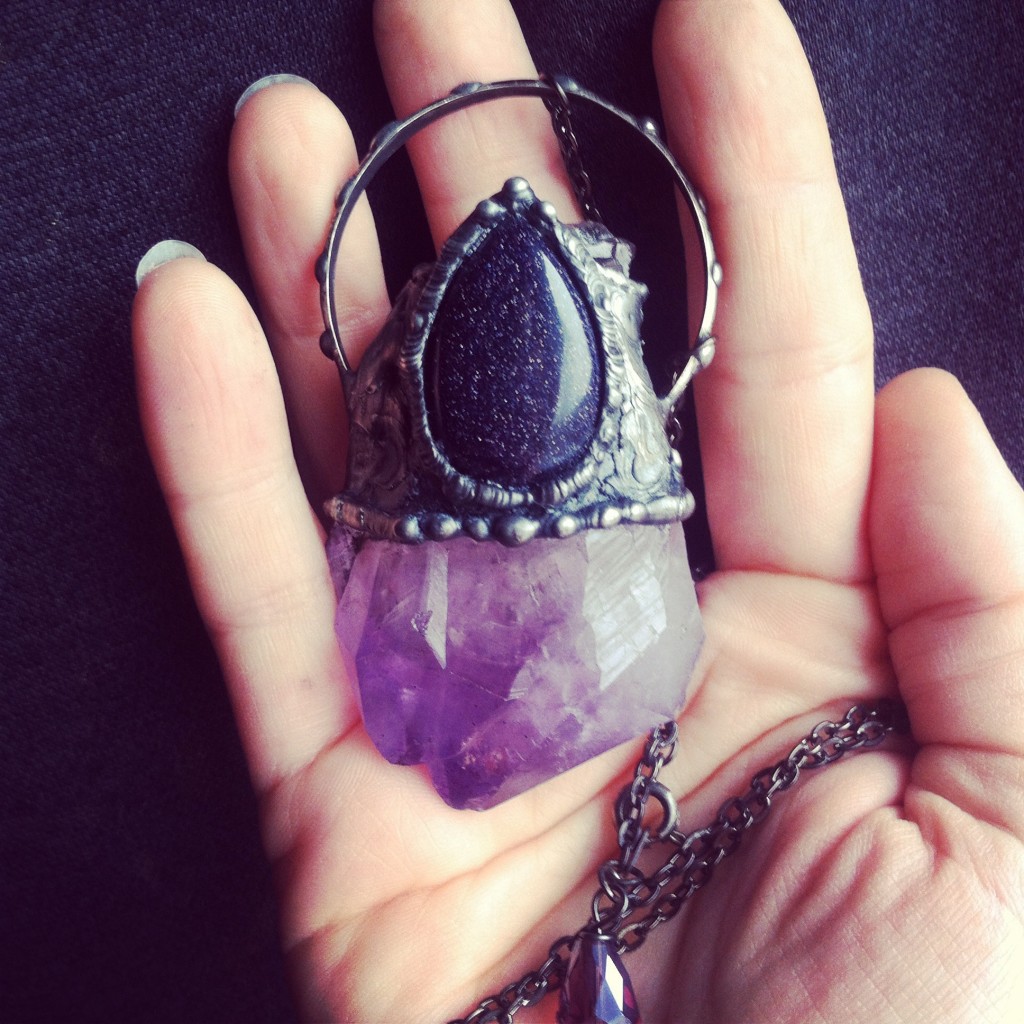 This piece was an unexpected birthday gift from its maker, the lovely Bianca Havens.  Bianca has an Etsy store called Paletree Arcana, filled with similar witchy, powerful amulets.  Please do visit her treasure trove and give her your support.  I can't tell you how much this gift made my day.  It's incredible to receive something handmade by someone who thinks highly of you, and who wants to create and give you something that's just perfect for you- something you'd never have thought to seek out for yourself.