The Jack O'lantern smiles with a knowing, subtle shine
Lighting up the front steps of this little house of mine-
A house you'd never reach unless the forest wished you well.
Here you are, safe and sound; step up and ring the bell.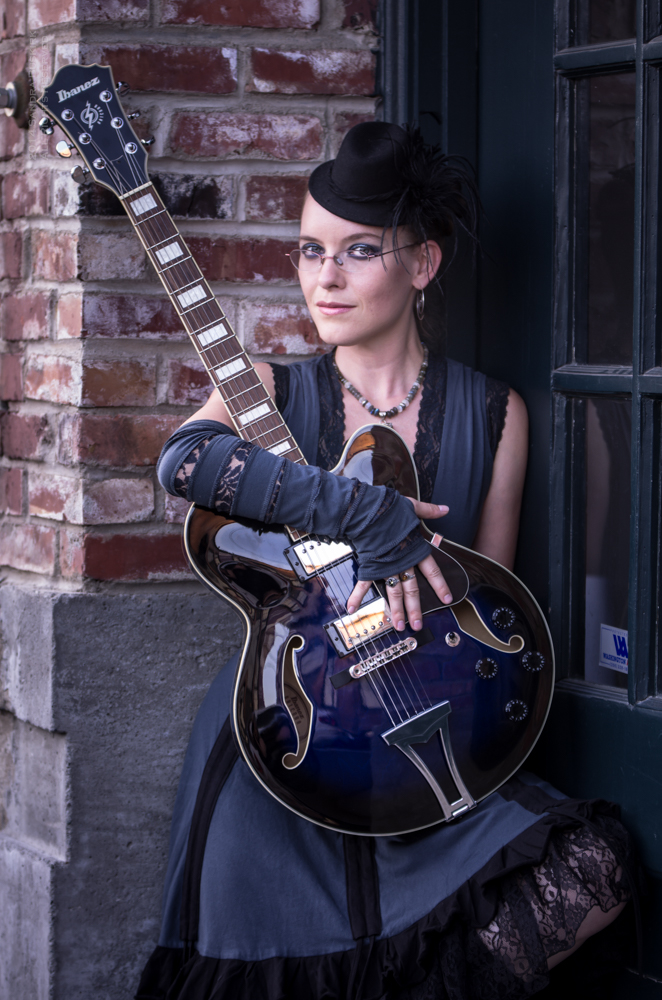 Welcome to my little stop on the Online Hallowe'en Artists' Studio Trick-or-Treat for 2015!  Thank you for stopping by.
My name is S. J. Tucker.  I am a Song-witch, a creatrix, and a teller of colorful tales, and I've been touring, writing, and performing full time as an independent musician for eleven years now in the USA, Canada, and Europe.
I have many albums available for CD purchase and for download, but I have some tricks and treats for this month that I'm offering especially for the Online Trick-or-Treat:
**EXCLUSIVELY FOR THE HALLOWE'EN ARTISTS' STUDIO TRICK-OR-TREAT**
I've created an online Mix-tape of my most Halloween/Samhain-appropriate material called WITCHY WAYS!  Listen for free and download here.
(Chaz's amazing cover art is included in the download of the full album, as a bonus item!  See more of his artwork here.)
*My new record for this year is a jazz-influenced journey called Stolen Season! Ghost stories from the South, Russian folklore, and hints of the blues all take their turn in the spotlight. If that sounds like your cup of tea, I invite you to listen for free, download, or order your copy of the CD here!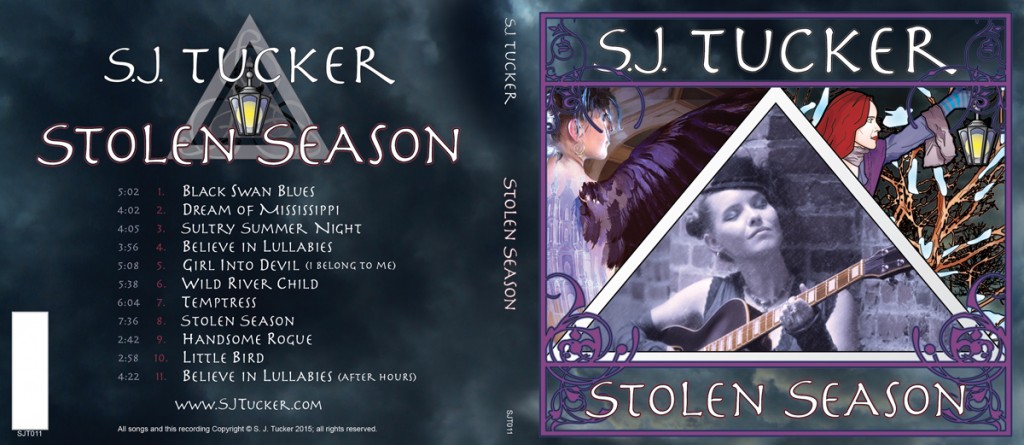 *I created a film score for the microbudget Indie film Ember Days, in which Faerie queens, fallen angels, and Greek gods all get mixed up in each other's business.  With guns.  Sound good?  You should hear the music…
Listen for free and download here, or order your copy of the limited edition CD here.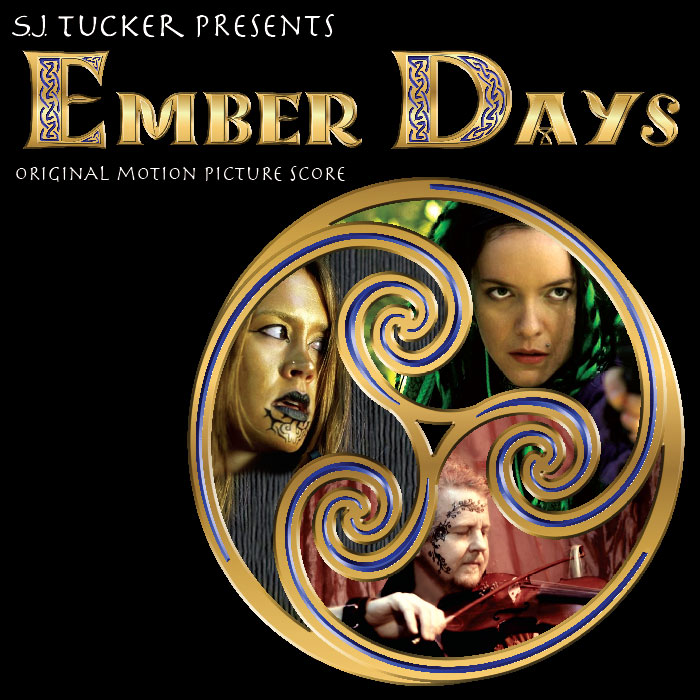 Again, thank you for stopping in.  A portion of all of my sales of these three albums, but especially the Witchy Ways Mix-tape, throughout October, will go to support Turpentine Creek – America's premier Big Cat refuge, an ever-growing and constantly improving sanctuary in beautiful northwest Arkansas.  Turpentine Creek is a home for rescued tigers, lions, ligers, cougars and other creatures in need of a safe place to live, to recover from trauma, and to play.  The staff, volunteers and interns at Turpentine Creek go above and beyond to give these rescued animals top notch quality of life, and their rescue efforts are ongoing.  In fact, they've just recently started work on a new on-site animal hospital!  With my donation this year, I hope to help TC offset daily expenses such as food, habitat upkeep, and utilities.  Thank you in advance for your support of the residents and staff of this incredible place, which is only a few hours from my own forest home.  May the songs you enjoy here serve you well!  Be safe this Halloween, and may all your spookiest encounters turn into the best sorts of memories.
Visit the rest of the participating Trick or Treat artists here to see what they've got cooking!  We have each chosen a charity for this month, and we've all got something cool available on our sites and in our online stores.  Spread the word and have fun!