Those of you who've ever played Mage: the Ascension will get a particular kick out of this.
Onyx Path Publishing released a new short fiction anthology this week.  It includes the first published story that Ryan James Loyd and I have written together!  You can get the ebook version, the book-book version, or BOTH for a great price!  Click here.
Our editor Satyros Phil Brucato has been a heArt brother of mine for more than a decade.  He knows his stuff, and I'm so grateful that he chose to include our story- it's put us in some truly brilliant company.  Phil told us that he wanted "stories about awesome people like us, doing magickal sh!t out in the world."  He encouraged Ryan and me, pushed us just the right amount. and here we are at the finish line with the rest of the gang.  You gotta check this out.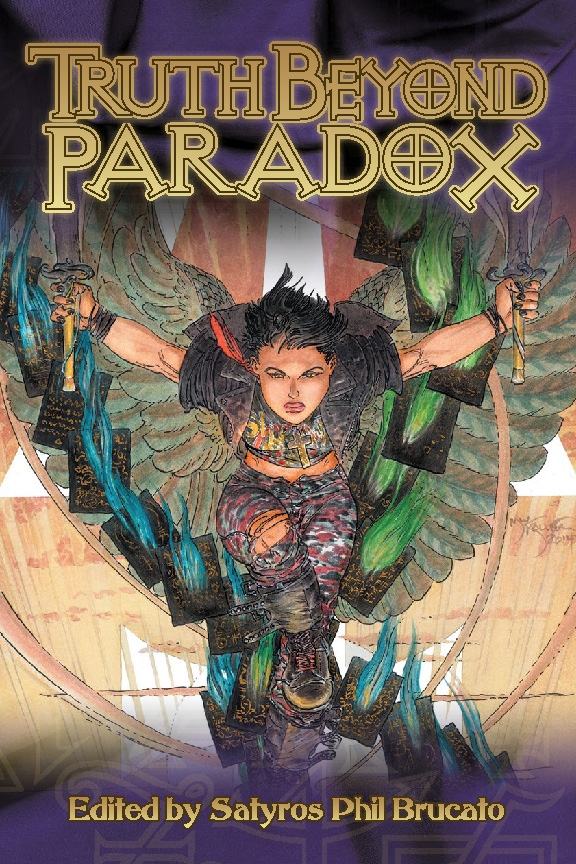 Here's the super sexy description of the book from the web store:
Passion. Loss. Laughter. Fear.
Truth is a paradox, especially when magick is involved. To get beyond illusions of reality, then, a person must reach beyond what we think is possible and find what's really there.
Set in the award-winning world of Mage: The Ascension, the 17 tales featured in this collection span from the bizarre humor of "The Theogenesis Gimmick" to the aching loss of "Life," the tangled passions of "Toxic" love, and the grim assurance that "Nothing Important Happened Today."
Hope, betrayal, fury, lust, even the lack of feeling for another's pain – it's all part of a realm where magick is real, and reality is magickal.
Featuring all-new stories by:
Seanan McGuire
J.F. High
Emily Jones
S.J. Tucker & Ryan Loyd
Balogun Ojetade
Antonios Rave-N Galatis
Scott Havens
Kris Millering
Bill Bridges
Travis Legge
Stephen Michael DiPesa
Shawn Connolly
Luna Lindsey
Tina Shelton
R.S. Udell
Janine A. Southard
Sandra Damiana Buskirk