Birthdays and Other Sweet Celebrations:
Today is my song-sister Jessica Star's birthday!  Check out her music here!
It's also my mother's birthday, and I'll be spending the weekend with her. 🙂
This weekend my first album and my newest album get to stand side by side.  On this date in 2004, I released my first CD, Haphazard.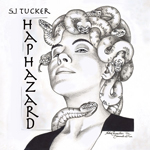 It's been a vibrant few years since then, and Stolen Season is the newest jewel in the timeline.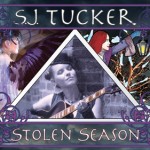 I couldn't be more pleased!  Listen to both albums free on my downloads page.
Worldwide <3:
Since my CD release announcement last weekend, I've heard from fans in 30 of the 50 US states, and in five different countries!  I love hearing from all of you; thank you for reaching out!
Making Tracks:
I got to perform at Oak Spirit Sanctuary's Ostara Festival near Boonville, Missouri last Saturday, and it was lovely.  Special thanks to Kerry Lynn, Taz, Gaia Rain, Jess, Xander, Don, LB, and the rest of the Oak Spirit family for welcoming me, and thanks to my phamily at Spiralfae Accents for going above and beyond!  I look forward to celebrating with you all again.
Shake your tail; spread your wings:
Before I left Missouri, I got to take part in filming some of the planned music video for my song "Little Bird"!   I met my video directors, Sab and Meg, in Tower Grove Park in St. Louis, on Monday afternoon.  The weather obliged us by being lovely and sunny, if a little brisk.  Sab and Meg, with the help of my partner Ryan and my good friend Anna, took video and stop motion footage of me performing the song (wearing layers of pixie floof, with an audience of tolerant waterfowl), and then we worked together on some of the scripted stop-motion shots they had planned, involving stop-motion puppets and sets of their own making!  It's gonna be such a cute video.  I can't wait to see and share the finished product!  Subscribe to my YouTube channel if you want to know right away when we post it there!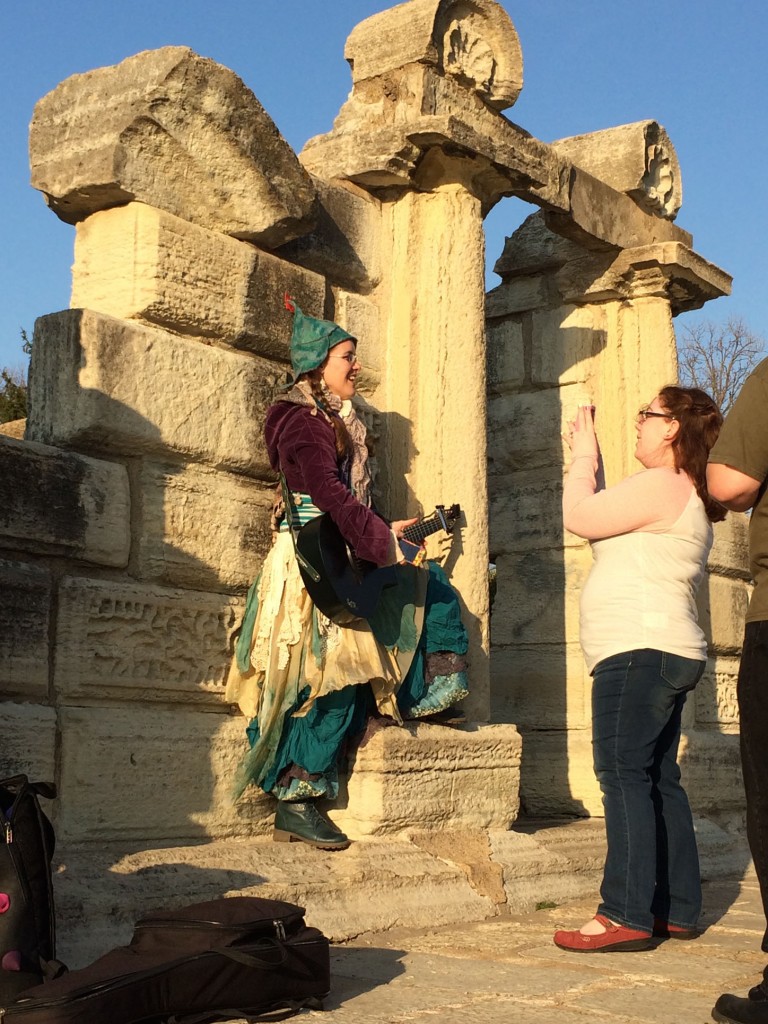 More Missouri Goodness:
Fans in Missouri will be glad to know that I'll be back to perform two St. Louis area concerts:  one on June 5 at the Focal Point, and one on June 6 in the aforementioned Tower Grove Park, at St. Louis Pagan Picnic 2015!  Pagan Picnic was where I first met Scott Helland of Frenchy & the Punk, years ago, and I'm thrilled to be performing for that event again, this time with Tuatha Dea, Boo Greenway, Rhythm Village participants, Summer Osborne, and Raw Earth!  Pagan Picnic is a free, all ages event, and everyone, regardless of age, race, creed or lifestyle, is welcome.
By the way Pagan Picnic is raffling a copy of Stolen Season- one of the first fifty copies out of the box!  If you'd like to support this lovely witchy event, and further the cause of new music at the same time, participate here.
The Stolen Season Roadshow Starts Next Weekend in Oklahoma!
Next Saturday, April 4, I have my first #StolenSeasonRoadShow concert!  I'll be performing live at the U. U. Church of Lawton, Oklahoma!  Grab your tickets here!
Imminent interview:
Tune in to 99.3 The Eagle (streaming here) this Sunday night for Michael Cree's Deep Tracks radio program!  I spoke with Mr. Cree face to face today (he's really had an impressive life in local radio) and he gushed about Stolen Season, promising to play as much of it as he could on his program from 7-10pm CST!   He's also looking into the possibility of bringing me in for an interview, which I told him I'd love to do.
Tune in to Chris Orapello's Down at the Crossroads podcast on April 8 to catch our discussion and interview!  Chris will be spinning tracks from Stolen Season, and we'll make it a night to remember.  Chris recently had Sharon Knight as a guest on his podcast to discuss her lovely Portals project, which I get to be part of!  Support that project by clicking below!