"The voice of lore at the campfire and the sharp laughter of modern myth…       S. J. Tucker is songs and stories, community and wit."-Phil Putnam
NOW PLAYING: S. J. is offering up a very special batch of new music for a limited time- welcome to Traveling Songs! Check out the video below and click here to learn more!
Subscribe to her YouTube channel  or become a monthly sponsor-subscriber for sneak peeks of even more tasty new projects!
Listen to all of S. J.'s songs for free.
IN THE WORKS: S. J.'s  on the road in her new touring vehicle this summer, currently in the Pacific Northwest, and she's been doing preliminary recording work on her next mythic folk record! Click here to check out her exclusive Traveling Songs fundraiser!  She has shows in Washington, Utah, Colorado, Illinois, and Georgia before the summer is out, including concerts at Dragon Con!  View the Tour Schedule here as it fills up.
NOW AVAILABLE: Tuatha Dea & Nightsong Studios present THE GREEN ALBUM!  Your download, or your purchase of the disc directly from the artists, sends a 25% donation to the Rainforest Trust!  Get the album here today! 
#thegreenalbum features new music from S. J. Tucker, Tuatha Dea, Wendy Rule, Sharon Knight, Winter Jp Sichelschmidt, Celia Farran, Bekah Kelso, Ginger Doss, Damh the Bard, Kellianna Girouard, Spiral Dance, Spiral Rhythm, Murphey's Midnight Rounders, Brian Henke, and Mama Gina LaMonte!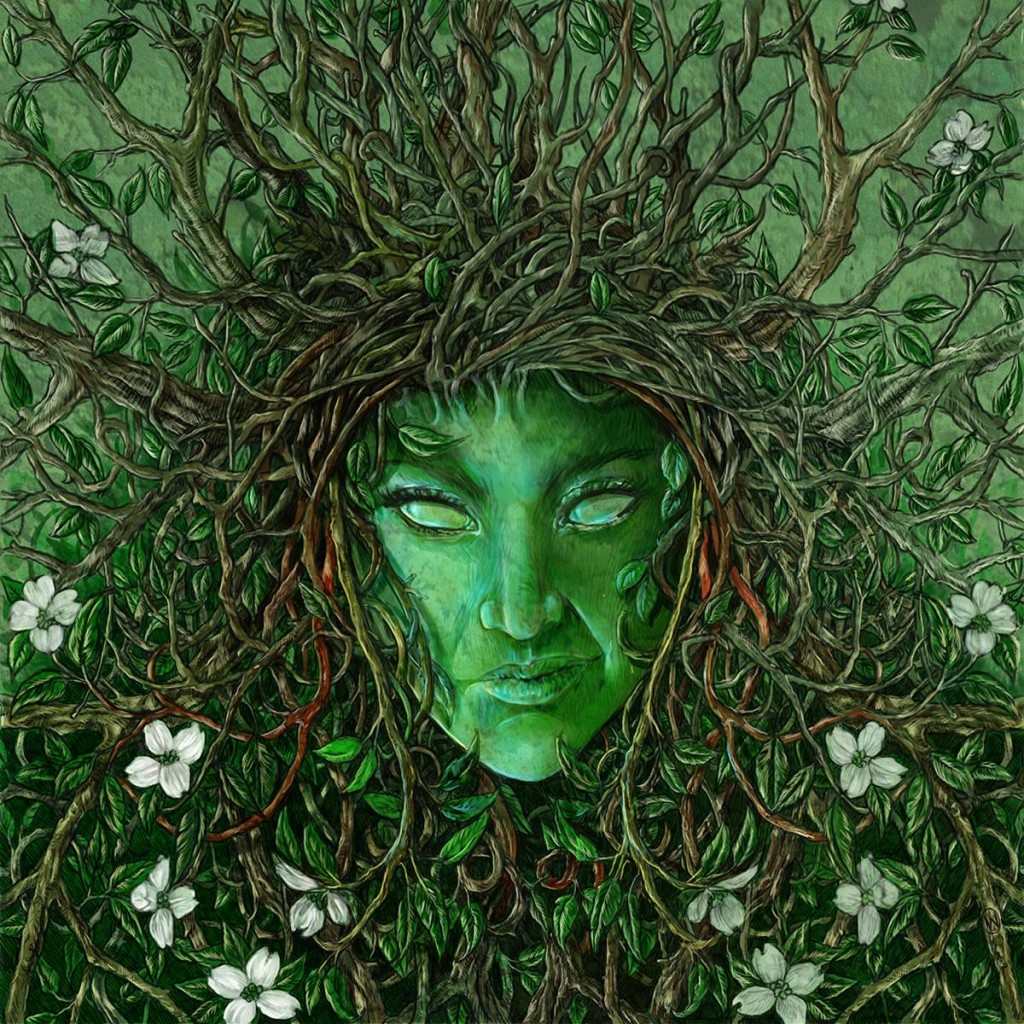 "Tucker is not only fantastic; she's like a character out of a fantasy novel. She weaves myth and magic into her lyrics as easily as a strain of cello, a lick of something electric, the chuffing of a train engine…Tucker has a knack – no, a genius – for weaving old ways with new."
–C. S. E. Cooney, blackgate.com
"One of the foremost songwriters in the world of cabaret, Mythpunk, Faerie, Pagan, and general kickassery, S. J. has released over ten albums and isn't stopping anytime soon!  If you like silly, sweet, fierce, funny, magical, mythical music, then S. J. Tucker is sure to enchant you."
Latest From S. J.
Dec 29, 16
I wrote an article for Vex Mosaic, the magazine of speculative thought, and it's on their front page today!
Please check it out when you have time; I'm very proud of it!
Here's an excerpt.
Creativity's best magic exists in the unknown, in that fraction of things that can't be measured or predicted. As creators, we cannot know how people will react to the things that we make and share until we have the courage to get them made and shared. If someone's work gives us a new memory or a story to tell our friends, if we are affected by the experience of a concert or a ballet, then we come back for more again and again. If we as creators get the chance to see the effect of our work as it lights up someone else's eyes, or if someone later tells us that a song we wrote got them through really hard times, then we have proof of that magic's existence. But none of us can predict it. None of us can predict people's reactions when we walk into the room with our treasures in hand, just as we did when we were tiny children who used up reams of paper and oceans of crayons. In some ways, we're still little kids running up to bigger people to say "look what I made" in hopes of praise.
Maybe this is why there will always be people who dismiss creative pursuits and creative people: no matter the serious subject matter of our creative works, we will always move forward with a childlike spirit of sharing.